Ibadan, Oyo – 30th, June 2023 – The vibrant ancient city of Ibadan, Nigeria recently played host to the highly anticipated Polygon Blockfest hosted by The Polygon Guild Ibadan. It was a gathering of over 300+ Web 3 enthusiasts and developers from both within and outside Ibadan. The event showcased the latest developments in blockchain technology and fostered networking opportunities for industry professionals.
The Polygon Blockfest, held at LPI Innovation Hub Tech Road, UI, Ibadan, took place over the weekend and saw an enthusiastic turnout of participants eager to explore the world of decentralized applications, smart contracts, and other groundbreaking innovations powered by the Polygon network.
Notably, Mr. Malik, the Product Lead at Sanwo Fintech, graced the event as one of the prominent attendees. He took advantage of the occasion to highlight the benefits of Sanwo Fintech's Escrow Services, a pioneering solution that ensures secure and trustless transactions within the Web 2 and 3 ecosystem. Mr. Malik also emphasized the importance of fostering trust and reliability in a decentralized environment.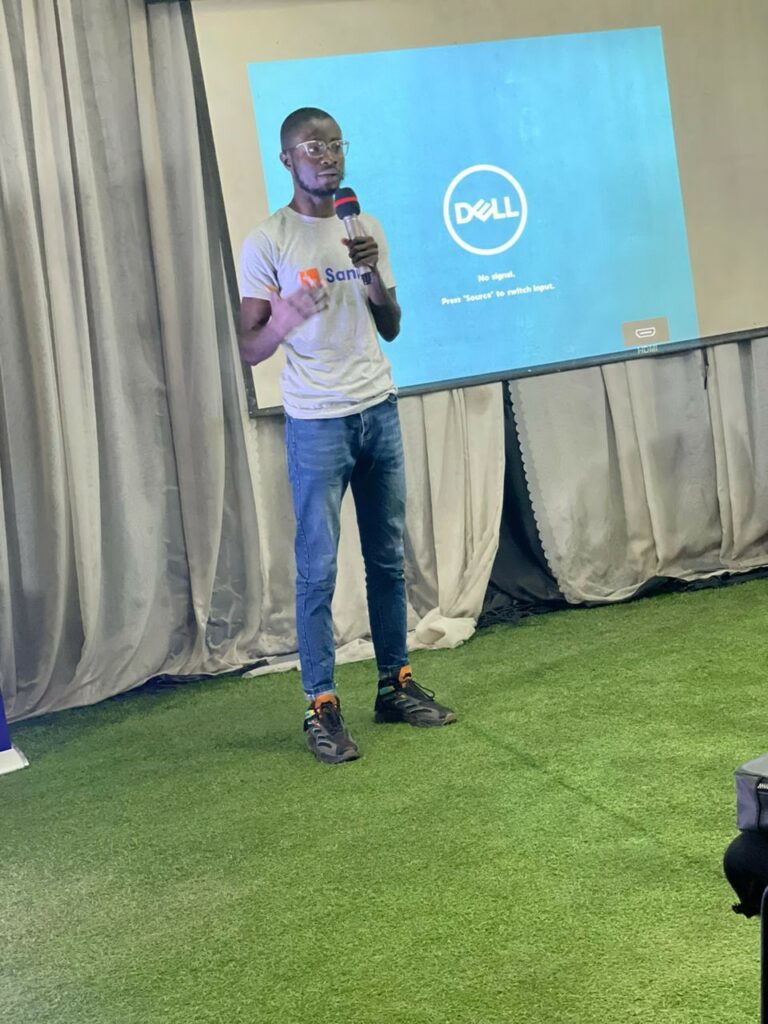 Furthermore, during his engaging presentation, Mr. Malik  announced the latest offering from Sanwo Fintech—Sanwo Travels. This innovative package aims to provide subsidized trips to Armenia for Artists and Artisans, in collaboration with The school of Arts and Media, at a subsidized cost. This announcement was met with great excitement from the audience, who eagerly sought further details about the program.
The Polygon Blockfest proved to be a remarkable gathering, facilitating meaningful connections among participants and offering valuable insights into the future of Web 3 technology. With a diverse range of attendees, including developers, entrepreneurs, and blockchain enthusiasts, the event solidified Ibadan's growing reputation as a thriving hub for innovation in the blockchain space.